Black Flag, the Fix, and the Necros at Club Doobee in Lansing
The importance of this show cannot be overstated. Lansing, Detroit, Michigan in general, had never seen a show like this, and never would again. Local papers covered the event well, giving typically clueless reviews. For the true believers, though, it was a testament. Punk rock, harder, faster, louder, was the true future of music--not Debbie Harry or the Clash.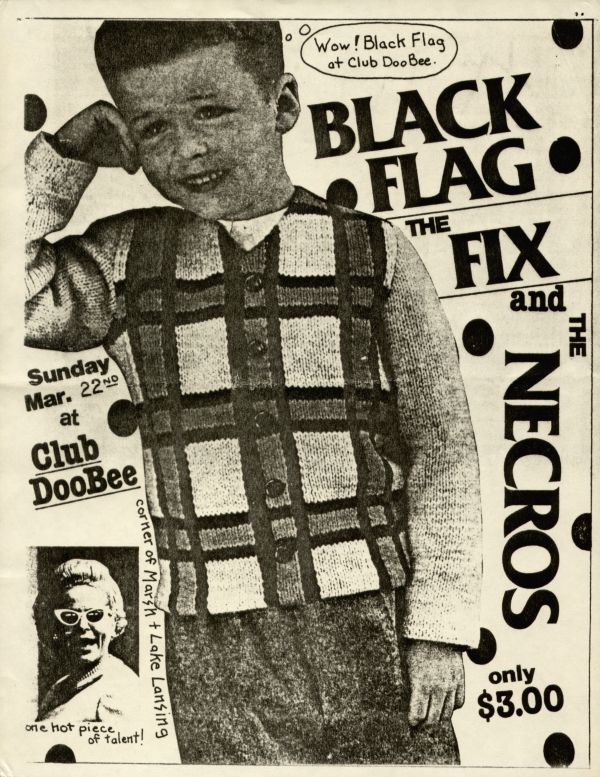 And dig out your magnifying glasses, because here are several reviews of the show--not OCRed because I think they look better in their original format.
TOUCH & GO 18:
SMEGMA JOURNAL 8: